98% WIN RATE
With a 98% win rate, our clients can rest easier knowing that their case is positioned to secure the best possible outcome. [+ read more]
When you've been injured, our personal injury lawyers will fight to get you compensation. As highlighted by our 98% success rate, our law firm doesn't back down when people's lives have been turned upside down due to another's negligence. We've recovered millions of dollars for clients in Washington, Oregon and Utah. Contact us to learn how we can help you, too.
YOUR INJURY LAWYERS

CAR
ACCIDENTS

MOTORCYCLE
INJURIES
TRUCK
CRASHES
BICYCLE
ACCIDENTS
DOG
BITES
PEDESTRIAN
& ACCIDENTS
CATASTROPHIC
INJURIES
WRONGFUL
DEATH
VIEW
ALL
OUR INJURY LAWYERS
WIN 98% OF CASES
LEARN WHY OUR INJURY ATTORNEYS ARE YOUR BEST ADVOCATE.
Our winning formula isn't complicated. It's based on providing high-quality legal services to clients we truly care about. We approach every case we take on by getting a clear understanding of how the client's life has been negatively affected and changed by their injuries. Then we provide personalized attention throughout every case.
You'll never feel alone or like you are just another case when you work with Strong Law. We will carefully guide you throughout the legal process as we work to get you a winning resolution, as we do with nearly 100% of the personal injury cases we handle. When you trust us with your case we will:
Work with you with compassion and understanding
Always respond to your questions and concerns in a timely way
Put all of the resources necessary into your case
Fight to get you fair compensation for your injuries.
WE SERVE CLIENTS FROM OUR OFFICES IN TACOMA, PORTLAND AND SALT LAKE CITY
Our law firm offers a free, no-obligation case evaluation. When we speak with you, you'll know by the end of our conversation whether we can help you. And once we take on your case, you don't pay us unless we win. As you can see, you have nothing to lose and possibly much to gain by speaking with us. Whether you're in WA, OR or UT, our attorneys can help. Call us today at (206) 741-1053.
MODERN APPROACH
TO PERSONAL INJURY CASES
LEVERAGING TECHNOLOGY
Technology helps us in every area of our lives, including when it comes to personal injury law. From more efficiently communicating with clients to leveraging digital information as evidence, our modern law firm knows how to effectively use technology to benefit the important cases we handle.
FORENSIC SCIENCE
If you watch crime shows, you've probably heard of forensic science. But it isn't only useful for criminal investigations. Our law firm understands when to strategically bring in forensic scientists such as accident reconstruction professionals, digital forensics investigators and other expert witnesses to testify on behalf of clients.
COMMUNICATION TOOLS
You don't have to worry about leaving home to travel to a lawyer's office when you select Strong Law to represent you. We use email and other electronic tools to ensure fast and effective communication with clients. We use software that allows secure documentation to be sent directly to you for your review and signature.
DIGITAL EVIDENCE
Digital and video evidence from smartphones, traffic cameras and elsewhere can make the difference in proving or disproving claims in personal injury cases. We carefully gather and examine all possible sources of this evidence to determine whether it helps or harms your claim. Then we'll work to protect your interests.
"I hired Strong Law after my car accident. Jed and his team worked hard on my case. They were professional and compassionate through my surgery and as I recovered, and they were awesome on communication. I got justice and awesome compensation. I would recommend Strong Law to anyone in my situation."
– Rick R.
"I want to thank Jed and Tory of Strong Law for their outstanding help with my case. The attention to details and keeping me informed at all times made for a positive outcome. Thank you again for your help, determination, and hard work. I would not hesitate to recommend you to anyone in need of an excellent lawyer."
– Jaretta O.
"Unbelievable work! I had a claim involving my own insurance company. I tried to negotiate with them, and they completely denied my claim – two times. I then hired Strong Law, and the change was instant. The insurance company immediately began negotiating, and Jed was able to secure an unbelievably good settlement. I will never again attempt to take-on an insurance company without Strong Law in my corner. Thank you!"
– Jonathon S.
"Absolutely outstanding! I was involved in a motorcycle accident and Jed led the way! Definitely top notch! When it matters, call strong law!"
– Edwin S.
"While working a wrongful death case of my husband's, throughout the legal process, Jed pursued every possible resource and angle to ensure that we would receive policy limits despite intense resistance from the representatives of the insurance companies. We are deeply grateful to him for the funds we received and the lasting friendship that grew out of the entire ordeal."
– Cheryl.
Our approach to personal injury law is built on a strong foundation of legal experience. With a former insurance industry defense attorney on our team we know how insurance companies think. Our firm knows how to strategically put our knowledge and experience to work to aggressively negotiate the best possible results for our clients. And when negotiations with insurers don't progress in our clients' interests, we won't back down in standing up to big-money insurance lawyers in the courtroom. Our focus is always on helping clients recover the compensation they deserve. Don't hesitate to call us when you've been injured and have questions. Our personal injury attorneys can be reached at (206) 741-1053.
COMPENSATION IN A PERSONAL INJURY CLAIM
Compensation in a personal injury claim is based on damages. Damages are the losses that you've suffered because of the negligence of another party. Our personal injury lawyers have recovered millions of dollars in damages for our clients. We'll work hard to recover damages in your case, too. When we meet with you, we'll carefully evaluate all the factors in your case to provide an estimated damage amount that you may be able to get.
The types of damages that are often asked for in personal injury cases include compensation for medical bills, lost wages when you can't work, lost earning capacity if your injuries limit your work in the future and pain and suffering for physical pain and emotional trauma. In some cases when negligence is especially bad, punitive damages may also be awarded. Punitive damages are meant to punish negligent parties and discourage them from the same future behavior.
OUR PERSONAL INJURY ATTORNEYS AID IN WRONGFUL DEATH CASES
Wrongful death cases are similar to personal injury claims. Basically, in a wrongful death case, family members or the personal representative of the deceased bring a claim for their loved one who can't bring it themselves. Which family members can file wrongful death claims depends on the state. If you have tragically lost a loved one in an accident and are considering a claim, we extend our heartfelt sympathies. When we meet with you we will explain who in your family can file a claim in your state. Damages in a wrongful death claim can include payment for medical bills, funeral and burial expenses, pain and suffering, lost wages and inheritance, loss of companionship and support and more.
LIABILITY IN PERSONAL INJURY & WRONGFUL DEATH CASES
Who can be held liable in a personal injury claim? It depends on the circumstances involved. In many cases, individuals, such as other drivers who negligently cause dangerous accidents, can be sued. Or a dog owner whose dog wasn't properly restrained and bites someone may be liable. In other cases, it may be a property owner who allowed dangerous conditions to exist on their property. Sometimes companies make hazardous products that cause harm. In these cases, manufacturers can be sued. Sometimes more than one party can be named in a personal injury claim. For example, in some trucking accidents, both the commercial truck driver who caused an accident and the trucking company they work for might be to blame depending on the circumstances involved.
GET HELP FROM OUR PERSONAL INJURY LAWYERS
We know you're going through a very difficult time when you've been injured or lost a loved one. The physical and emotional suffering you're feeling can't be fixed with financial compensation. But getting compensation can help reduce financial stress. When you bring a claim, it also holds negligent parties accountable for their wrongdoing.
Our personal injury attorneys want you to focus on recovery while we focus on winning your case. Call us at (206) 741-1053 to arrange a free, no-obligation consultation. We help clients in Washington from our office in Tacoma, clients in Oregon from our office in Portland, and clients in Utah from our office in Salt Lake City.
When we agree to take your case, you can feel confident that we believe the evidence for a claim is strong. We will stand by you with powerful legal resources as we work to get you the compensation you deserve.
How much can I get if I file a personal injury claim?

We can't predict how much you may be able to ask for in your unique claim until we review all the facts involved. In general, the worse your injuries and damages, the more compensation you may be able to get. Some claims are worth thousands of dollars while others, including many that we have handled, result in settlements and awards in the millions.

How long will my case take?

Personal injury cases can take from months to years. When negligent parties and their insurers are motivated to settle, cases typically take less time. Sometimes when insurers know that people have personal injury attorneys representing them who have a high win rate, they may be more motivated to settle. Cases that go to trial may take years. When we handle your case, we'll focus on getting you the best results for your goals and situation.

Why should I use your personal injury law firm?

The personal injury lawyers at Strong Law used to work in the insurance industry. This gives us unique insight into how insurance companies operate. We bring this "insider information" to our cases, which greatly benefits our clients. Also, as evidenced by our success rate, you can see that we don't back down in working to get top results for everyone we represent.

What will you do to help me?

We will file all the complicated paperwork for you. We'll gather and review all the evidence to prove that the other party caused your injuries. Then we'll assertively negotiate with the negligent party's insurance company to get you fair compensation to cover your damages. If negotiations are not successful, our experienced personal injury litigators will take your case to trial.
OUR
98% WIN RATE
IS THE OUTCOME OF THREE FACTORS: (I) PERSONALIZED CARE AND SERVICE FOR EACH CLIENT; (II) TIRELESS CLAIM INVESTIGATION AND PREPARATION; (III) AGGRESSIVE, BOLD ADVOCACY TO WIN THE BEST
OUTCOME POSSIBLE.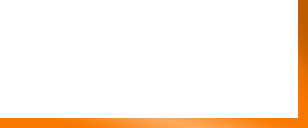 Client Review
"Excellent attorneys and staff!! My attorney, Peter, and his paralegal, Katrina, went ABOVE & BEYOND to get me a settlement that was even higher than my own personal bottom line. I highly recommend Strong Law for all your personal injury claims. I would not have been able to navigate this 3-year long journey without them! Thank you, thank you, thank you!!"
Anita Washington